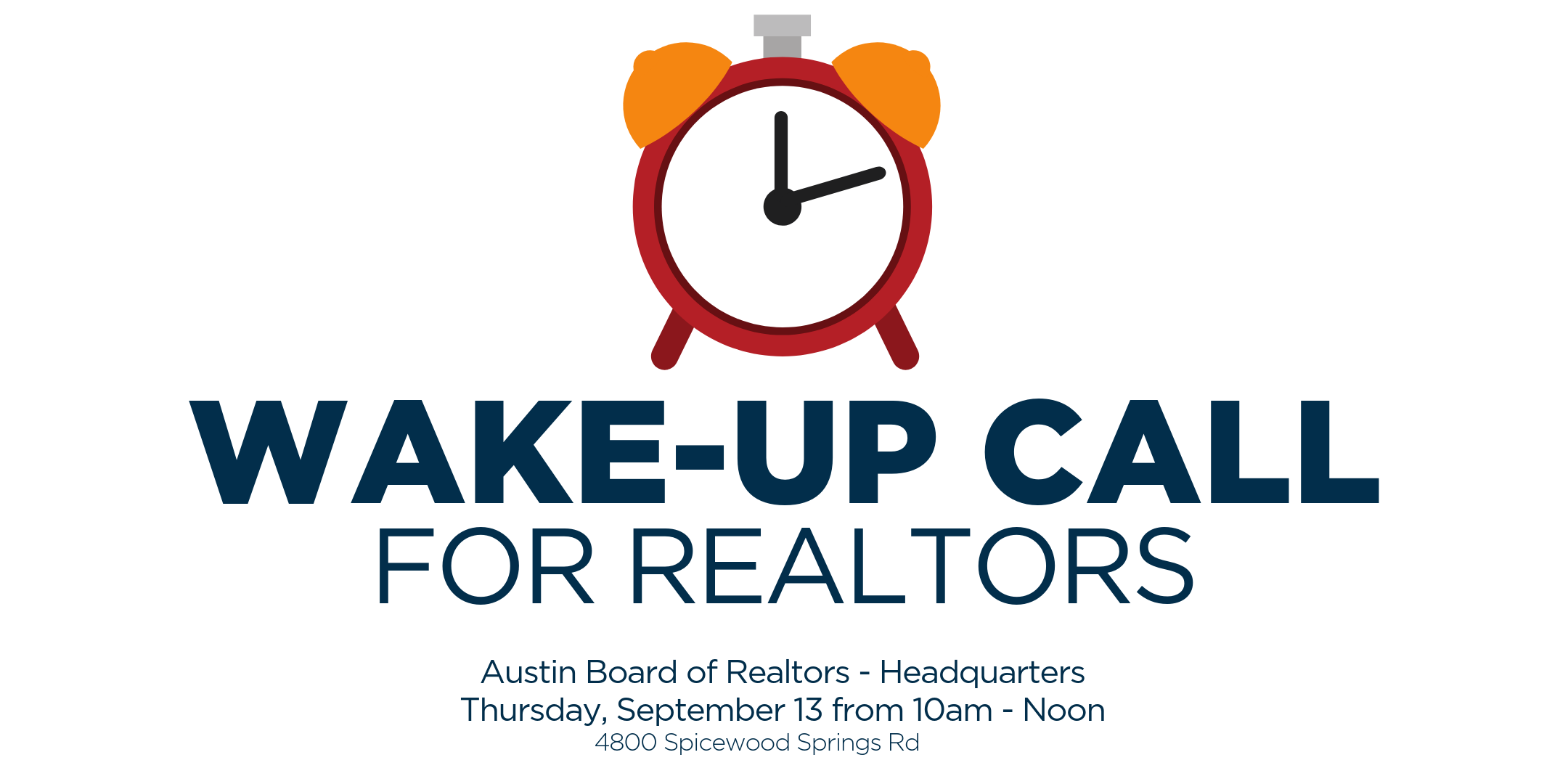 "Attend the Free 2-hour workshop preview and learn the top market trends that could eliminate 80% of traditional realtors and cut commissions by up to 70%, plus the top innovative solutions that could empower you to sell 50–100+ homes a year and take 2-3 months vacation annually"
– Harold Ware, CEO & Founder
Register Now!
This FREE 2-Hour Workshop Preview
is by invitation only.
Space is limited.
Dear Realtor,
Change is inevitable
Change is relentless. It stops for no one.
And there is nothing more powerful than an idea whose time has come.
There is a tsunami of unprecedented changes happening right now in the real estate industry that will likely mean the beginning of the end of the traditional real estate industry and the solo agent model as we know it.
Wall Street is Investing Billions to Disintermediate Realtors
For example: Inman News revealed that Zillow is entering into the buying and selling of homes using agents. We'll have a lively debate about Zillow's potential future steps and I'll show you a $168-billion-dollar reason why Zillow might be motivated to use a "Trojan Horse" strategy to disrupt the brokerage industry much like they disrupted home search industry (and easily took over the #1 share of consumer home searches).
We'll also discuss new start ups like REX Realty, Purplebricks, Compass Real Estate, Opendoor and Redfin's 1% listing fee offer and much more.
The question for you is: "Will you ignore change, or will you harness change to your benefit?"
Attend the FREE 2-Hour "Wake-Up Call for Realtors" Workshop Preview and learn:

The Top Irreversible Current Market Trends that:

Could Eliminate 80% of Realtors
Cut Commissions by up to 70%
Make Realtors Less Relevant to Consumers
Disintermediate Realtors from Transactions
Change how consumers search for real estate listings

The Top Innovative Solutions that could empower you to:

Consistently sell 50 – 100+ homes a year
Take 2 to 3 months vacation annually
Instantly differentiate yourself professionally from other Realtors
Earn full commissions & easily win listings over discount brokers
Protect yourself from the onslaught of Wall Street spending billions to back new high-tech, discount brokers with huge advertising budgets
Use leading-edge technology & new Social Media strategies at a low cost
Earn $4 to $10+ million more in additional career income
Save yourself months of time-intensive research
It might take you months, even years, to do the same market research that you could learn from this Free 2-Hour thought leadership discussion on the future of real estate.
There is a wise business saying: "Sometimes you need to work on your business, not just in your business."
Successful Realtors are busy people and rightly value their time. However, sometimes, the smartest action you can take is to take a step back from your business and look at what's happening in the marketplace so you can strategically navigate new market realities.
FREE Copy of the DANGER Report by the National Association of Realtors (NAR)
When you register for the workshop, you'll also receive via email, a free copy of the amazing and comprehensive industry analysis spearheaded by NAR. It is the first ever NAR report that gives an objective look at the top issues facing not only Realtors, but the industry as a whole. You can use this report as a resource to create a list of questions to bring to the workshop.
As good as the DANGER report is, it only addresses a fraction of the emerging new competitive landscape that has happened since the report was written.
It's safe to say, that the real estate brokerage industry is at a major turning point. Disruptive technology and new brokerage models backed by Wall Street billions are creating unprecedented changes that should not be ignored by Realtors or the traditional brokerage industry.
Are you prepared to thrive in the new world order of real estate?
Ironically, in the new world order of real estate, I predict that there will be more millionaire agents than ever before but it will come at the expense of the vast majority of agents who insist on clinging to the old ways of doing real estate—this new era will require new specialized skills, new technology, new business models, new value propositions for buyers and sellers and added business and marketing support teams from brokers.
Take Charge of Your Business & Life – Invest in the Power of Knowledge
I guarantee that this Free 2-Hour "Wake-Up Call for Realtors" Workshop Preview will forever change how you look at your business and the future of the real estate industry.
Please register now if you want to thrive in the new world order of Real Estate.
All the Best,
Harold Ware
CEO, Maxavenue
P.S. I have spent the last 15 years developing innovative industry solutions and a new brokerage model for the real estate industry. My previous coaching company helped over 7,000 agents across North America raise the bar of competence related to business and marketing practices.
In addition, my team and I are creating a powerful new industry blog and educational webinars and workshops for agents, of any brokerage company, who want to be part of the revolution in value creation for clients and to grow their own business. There is no obligation – just relevant content.