Any given morning, when the air is still cool and crisp outside, you can catch a number of people lacing up and getting ready for their morning run; avid golfers are beginning to tee up, and a couple of early birds are hitting the tennis courts. Here in Onion Creek, we are a very active community, where people of all ages connect over the many activities and social events that take place here.
In 2009, having lived and worked in the Austin residential real estate business for over 20 years, my husband, Vince and I relocated to Onion Creek where we love to play golf, tennis and socialize at the epicenter of the community, the Onion Creek Club. Over the years we have watched the club change and grow, and we are incredibly excited about a new phase that is unfolding, under the careful guidance of the Director of Fitness, Monica Reininger!
Love Affair Growing Stronger Every Day
Monica discovered Onion Creek as a member of the Onion Creek Club playing golf and tennis, and fell in love with the neighborhood. "I felt like this beautiful neighborhood was a bit of an oasis. There was so much activity going on, surrounded by nature and a beautiful 27-hole golf course." With so many active people in the community, she wondered if she could develop a program that would draw more people into the club.  "I knew there was something here we could offer the community!"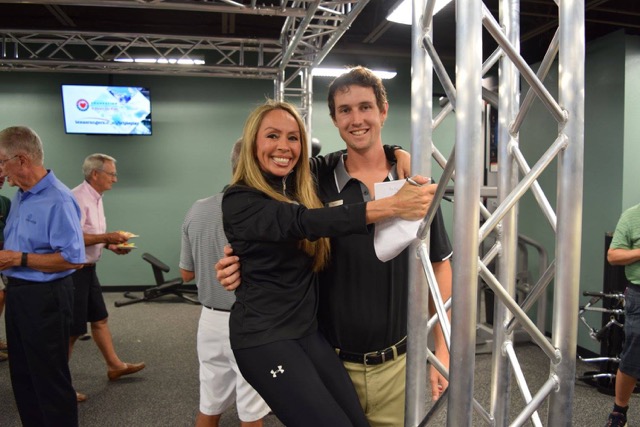 Under her tender care, Monica grew Onion Creek Club's fitness program from two fitness classes with one instructor up to a team of nine, offering classes for everyone in the community from yoga to karate and boot camps. I especially enjoyed training with Monica one on one.  She is always looking for ways to improve the club's fitness program so that it can better serve the community.
FreeMotion Truss and Rip:60 Equipment are World-Class
After much anticipation, Monica and the Club Management have just debuted their latest project, a world-class gym featuring state of the art equipment you won't find anywhere else in Austin! Most equipment you find in the gyms around Austin is what is called single plane equipment, and only moves back and forth in one direction. "In everyday life we twist and pick up things, and really move." Monica said. "Our new FreeMotion Truss and Rip:60 equipment allows us to strengthen what we use in the real world." All of the equipment in Onion Creek Club's new gym allows rotation and different moves that mimic what you do in everyday life, leaving you stronger and more stable.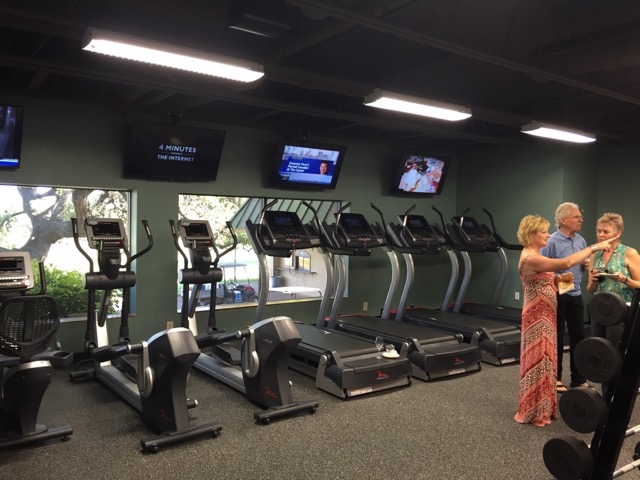 As active golfers, Vince and I are especially interested in how the equipment in the new gym ties into the Club's golf program. Monica teaches that body mechanics are what really improves performance in the game, not specialized clubs, gloves, or shoes. The same goes for Tennis. By analyzing how Vince plays, Monica can target specific areas that need to be strengthened and stretched.
Community Buzzing in Anticipation
The Club recently hosted a cocktail party to celebrate the "grand opening" of the new gym. It was a great time and many club members came out for a sneak peek of the new facility.  "We are going to get a lot of people who have home gyms or commercial gym memberships coming back to our club because we now have the space and the equipment to meet their needs." Monica is looking forward to incorporating younger members into the club, as well as providing better health and fitness for its current members.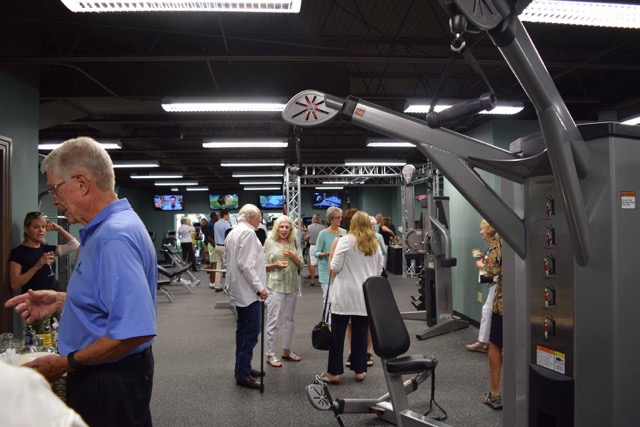 Exploring the club, you can feel the energy in the air. "It's like spring," Monica says, "every time you come in and take a look there is something new going up!" So what is next for the club? Now that the gym is up and running, the old gym will be turned into a lounge and grill, perfect for cocktails and casual dining. Vince and I will be coming in straight from the golf course to enjoy a relaxed lunch with friends. A new pro shop is also in the works.
Exciting promotions are going on right now for new gym memberships, allowing you to lock in a good rate. With so much going on, we might just start changing our routine to use the new gym. Vince is already trying to convince me to pack up all our own exercise equipment in the garage and make room for a golf cart instead. I do know, for sure, that we will be first in line for a demo session with Monica to test out all the new equipment at club's new gym!