I knew things were going well when I saw my neighbor, Guy Perry, step back, throw his hatchet and miss the target completely. He let out a big chuckle along with his friends, then stepped up for another go at it.
"You always think you're going to be great at something like this," Guy said afterward. "But it's tough."
Well, we all missed a few targets out at the second annual Hill Country Heptathlon, a true Texas-style event featuring shooting, hatchet throwing, horseshoes and washer tossing. But we certainly hit the bullseye that we were really aiming for — raising money to help Dell Children's Medical Center in Austin provide cutting-edge health care for children across Central Texas.
It couldn't have happened without a dedicated group of volunteers and philanthropists who want to make a difference — and create a memorable event for our friends.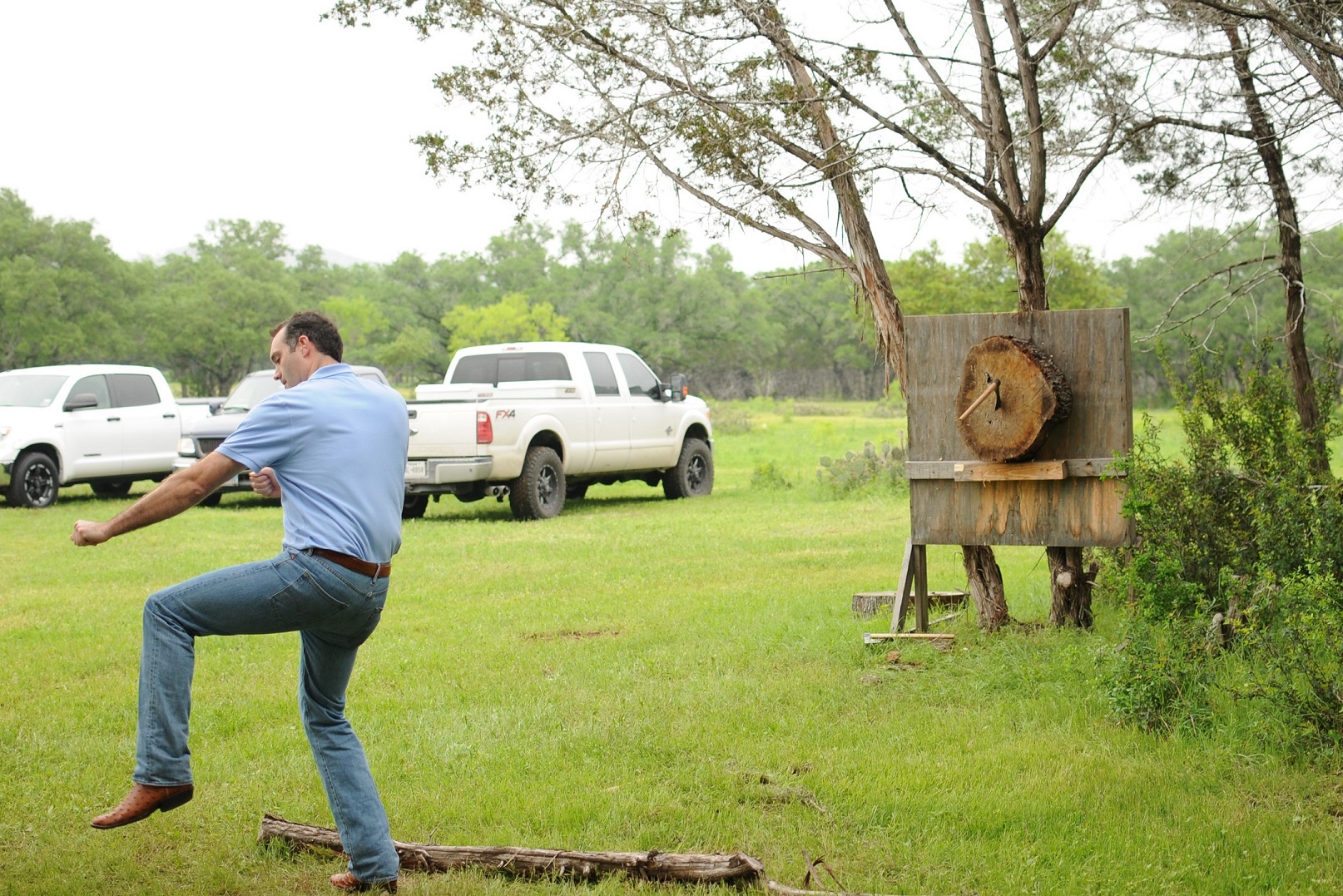 For the competition, we broke into 2-person teams at Pam and Frosty Moore's beautiful ranch out in Cypress Mill. We set up seven challenges, including a few that tested even the most experienced shooters.
Participants and sponsors, all of whom donated generously to Dell Children's, took scoped rifle shots at a target from 100 yards — not as easy as it may sound. They shot open sight from 50 yards, shot clays and even took pistol shots from a saddle, which made for plenty of great photos. Yee-haw!
In the end, my buddies Houston Morford and Edward Farmer showed up just in time to take home the first place prize. I have no doubt Edward was the ringer on this team.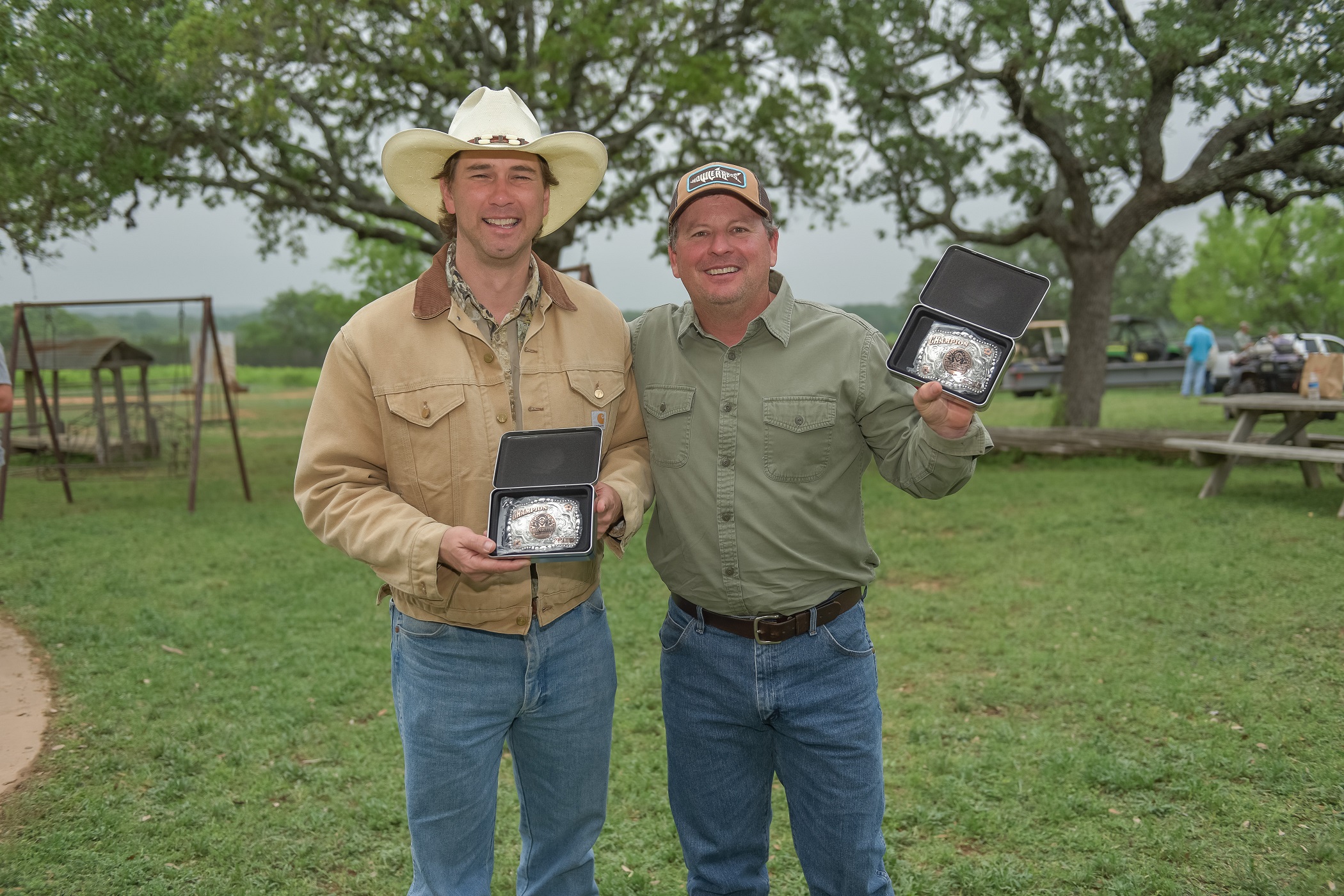 It was easy to get lost in all the fun. A bunch of my neighbors from Lost Creek came out, we had amazing brisket, sausage and sides from Julio Vasquez with Loco Tailgaters. I made lots of new friends and got to listen to one of Austin's up-and-coming bands as The Naked Maja rocked the audience from a flatbed trailer..
But when I took a minute to catch my breath, I found myself thinking about what all this fun results in. It helps fund the art and music therapy endowment at Dell Children's Medical Center. If you haven't visited their facility, I encourage you to check it out — even if it's just on the online virtual tour.
Their work with the children there is simply amazing. There are a lot of great ways to give back to the community. But after I got a chance to tour the hospital, I decided there is no better place to aim our efforts. And that was confirmed by how many people came out to support the cause.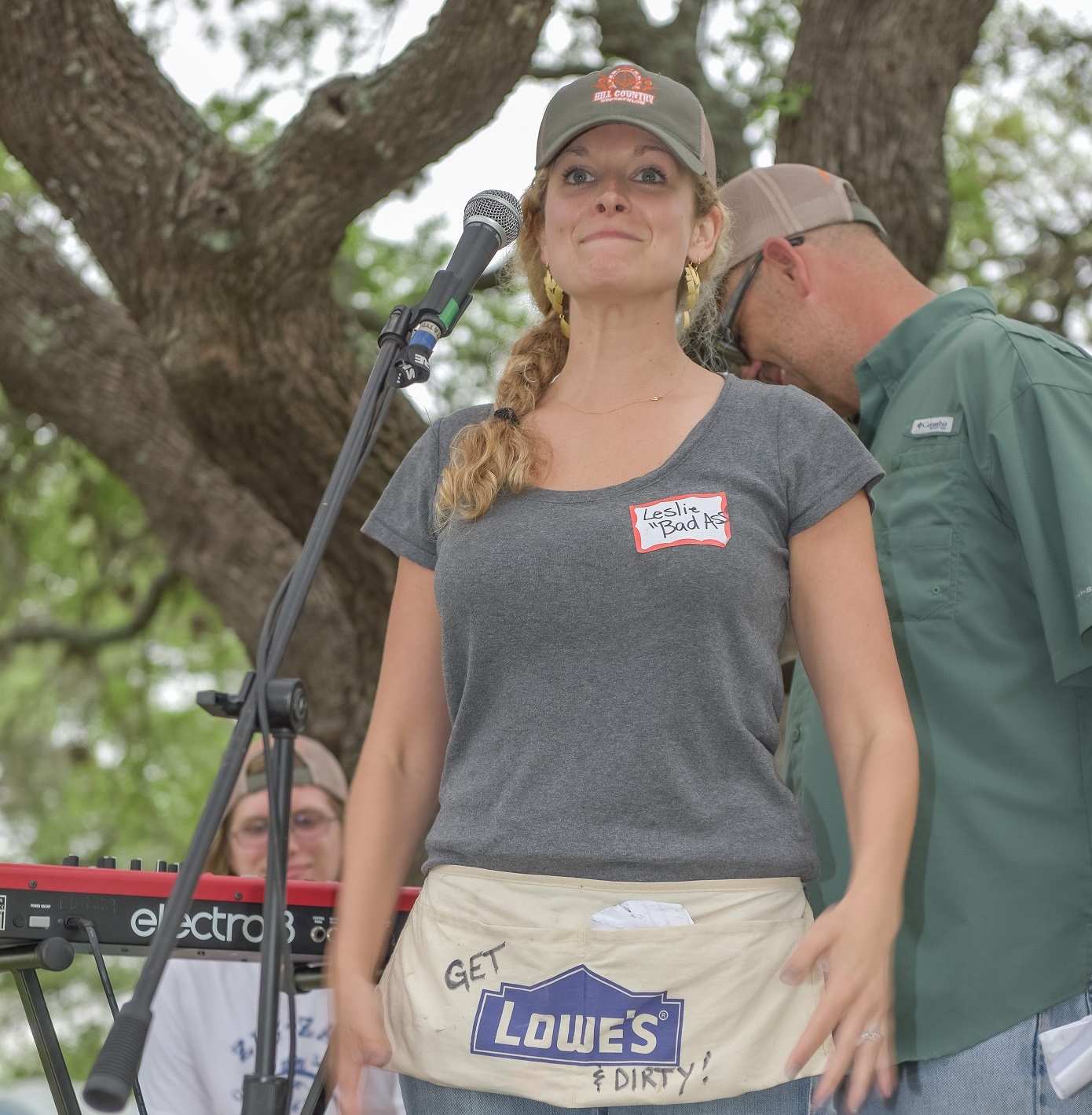 My friend Jim Walker, who I do business with at Counselors Mortgage, really stepped up, pledging to be a top-shelf hat sponsor for the second year in a row. I met Jim about four years ago at the Lost Creek Country Club, and he's proven to be a fantastic friend, business partner and someone who understands the pivotal role Dell Children's Medical Center plays for thousands of families.
Jim said his son was briefly at Dell Children's with a broken leg, and he had a few friends whose children were helped there, as well.
"It's such an asset to this city," Jim said. "If you have kids, you're glad that Dell is in town."
There are so many volunteers and participants to thank, including my wife, Michelle, who helped me organize this event and joined me in co-sponsoring the live band and the washer shootout. And we were fortunate to have so many generous sponsors who helped cover expenses and donated their time and energy.
Among them are:
Pam & Frosty Moore – Our Hosts
Jim Walker (Counselors Mortgage) – hat sponsor
Kharon Clark (Gracy Title) – koozie sponsor
Titus Runyan (Napalm Motor Sports) – Scope Site Challenge
Danny Mullen (Inwell) – Open Site Challenge
Mark Odom (Frost Bank) – Skeet Challenge
Dru Dunworth (Celling Biosciences) – Pistol Challenge
Kerry Wiggins (Horizon Bank) – Hatchet Challenge
Kharon & Billy Clark – Horseshoe Challenge
Capitol/Wright Distributing – Beverage
Julio Vasquez (Loco Tailgaters) – BBQ
Leslie & Mark Odom – Prize
Russell Korman – Prize
Susan & Danny Mullen – Prize
When things finally wound down and we were all pitching in to clean up, I got a chance to talk with Rachelle Stan, Dell Children's major gifts coordinator. She seemed just as excited as I was.
"This is completely unique," Rachelle said. "It's really wonderful that there are people who collaborate to this extent so that these children can have the therapy to heal."
And she's exactly right. Even my sons pitched in to help.
We want this to become a tradition and legacy that helps children and is a lot of fun at the same time. Put simply, it's an awesome effort out of love and friendship.